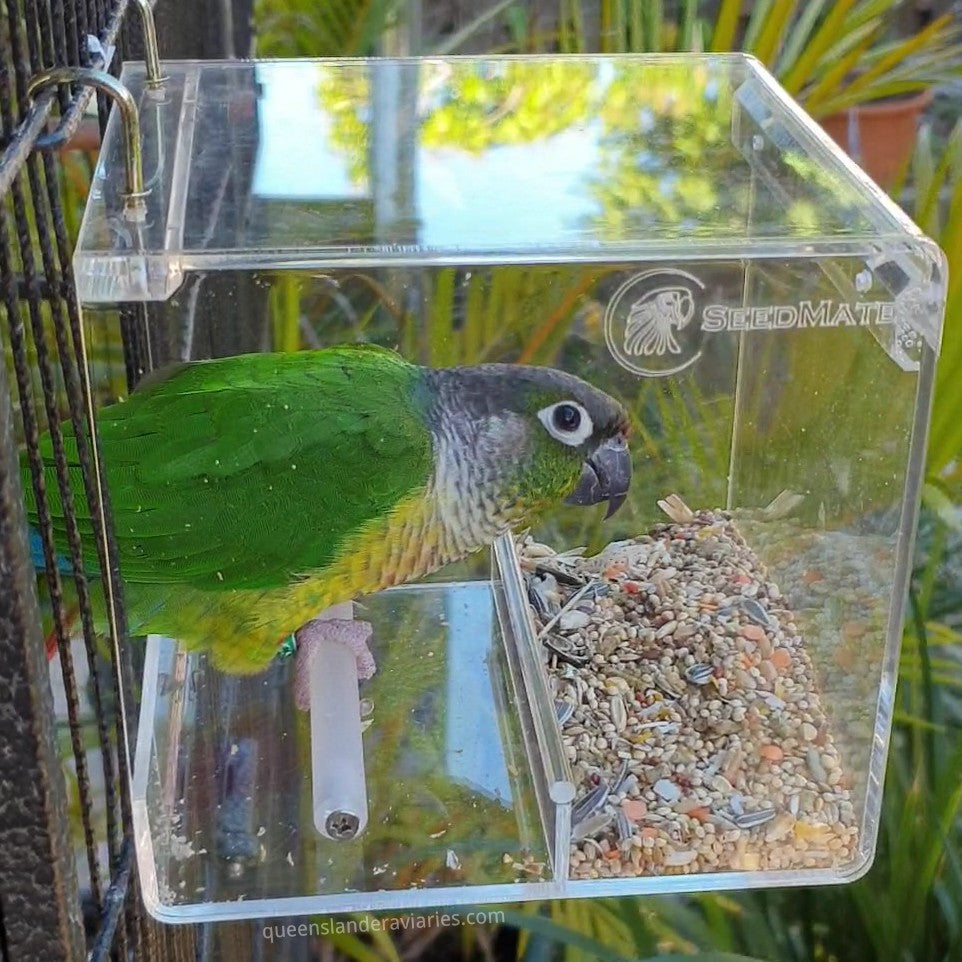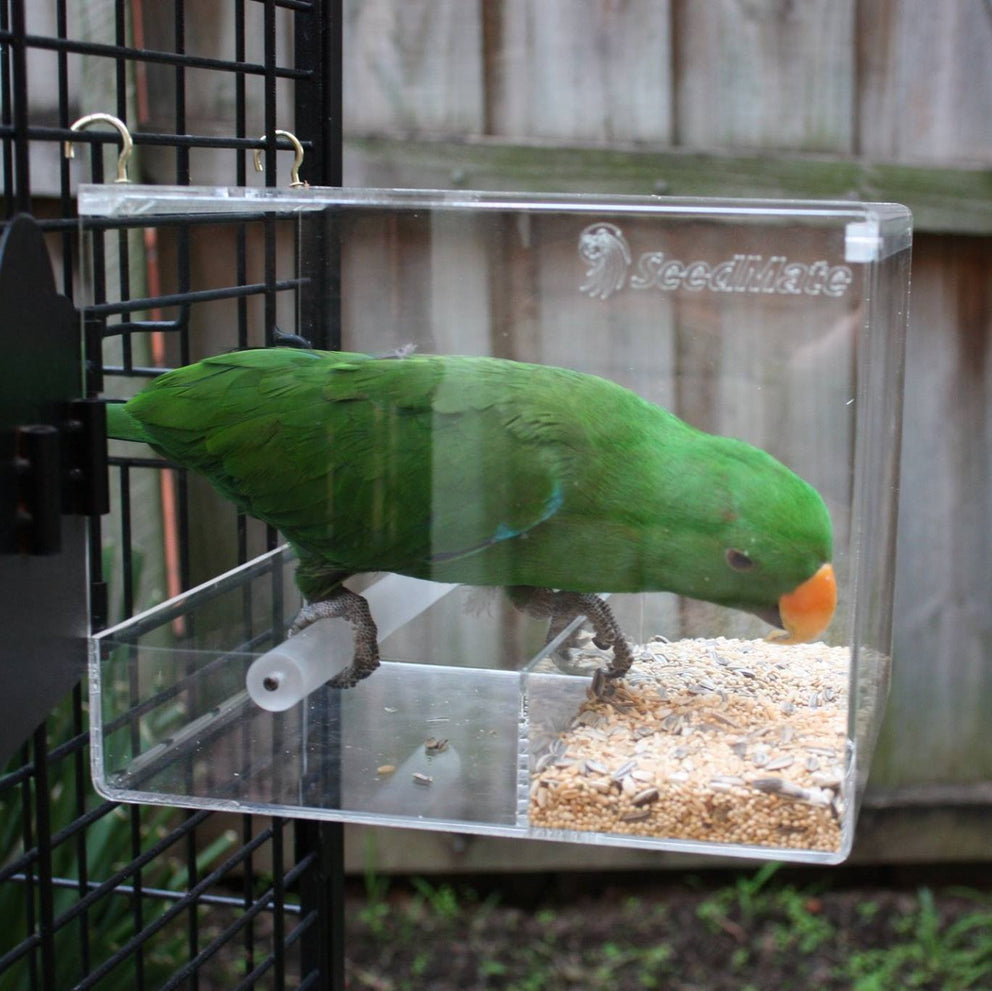 Seedmate - No Mess Feeder
from

$54.99
The Original and the best! Every bird owner knows the struggle, you fill up your bird's bowl, and within seconds it's on the floor wasted! The Seedmate feeder is designed to reduce waste by containing the food at one end while allowing the bird to eat comfortably on the slip-resistant perch. Made from food-grade acrylic, screw in the hooks and mount on the outside or inside of any size cage. It can be used for seeds, pellets, vegetables, sprouts and even Loirkeet dry food. Need tips to encourage your bird to use a Seedmate? Start here.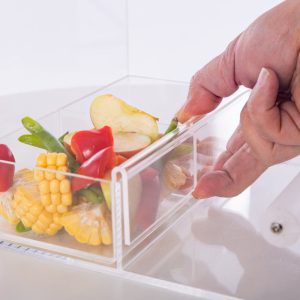 Traymate for Seedmate Feeders
$26.99
Traymate conveniently slides into the food hopper (large size only) and includes an internal divider to allow the separation of different food types.