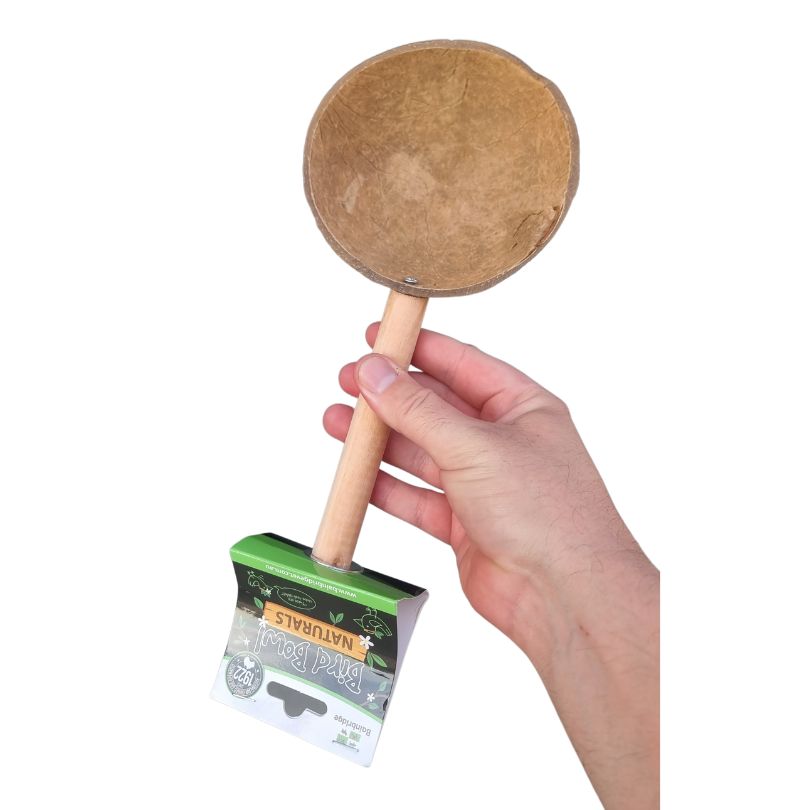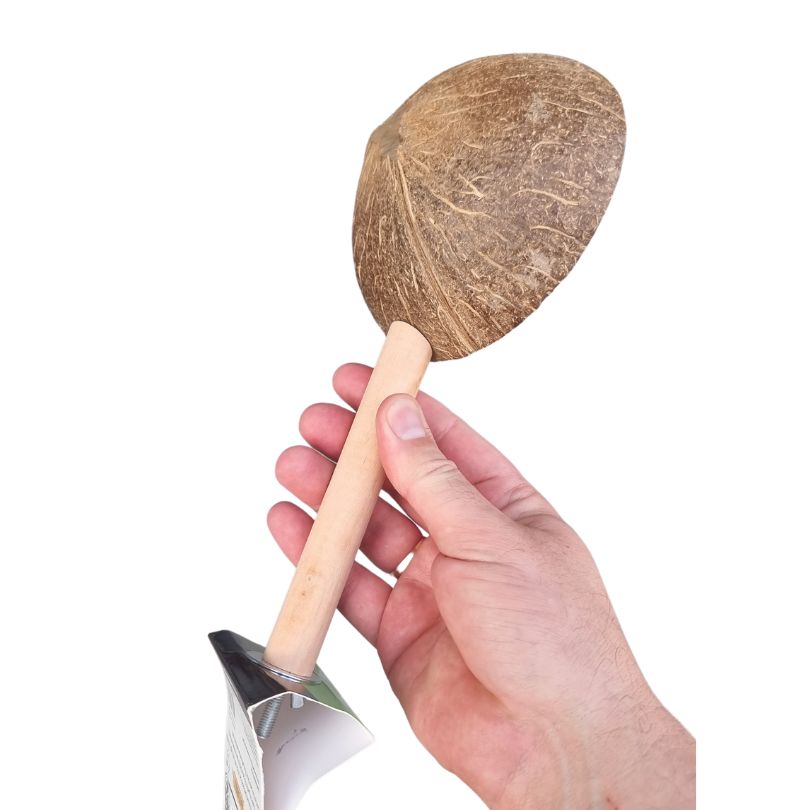 Coco Bird Cup
$16.99
Half Coconut cup on a perch that easily attaches to the wire with washers and a wing nut. Suitable for small to medium-sized birds like Budgies, Cockatiels, Conures and Quakers. Suitable for dry foods only.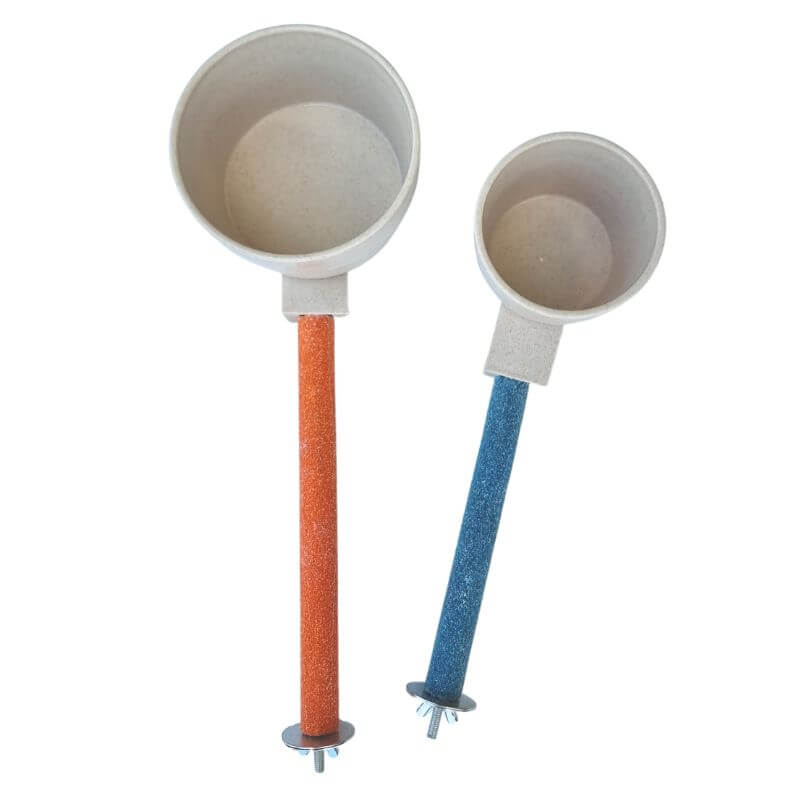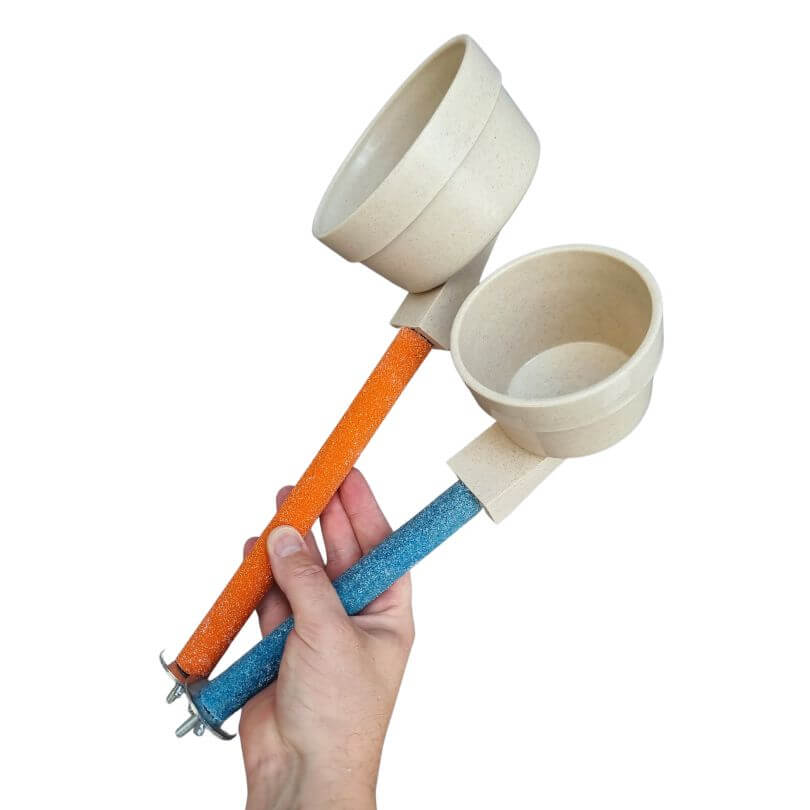 Quick Lock Bowl and Perch
from

$15.99
Twist and lock into place so great for stopping bowl tippers and wasting food. Made from strong plastic, and easily attaches to any cage. The perch is a sand type and has an easy-to-attach and remove wingnut and washer. Small - Suitable for Budgies, Cockatiels, Conures Large - Suitable for Ringnecks, Galahs, Amazons You can find these bowls without the perches here.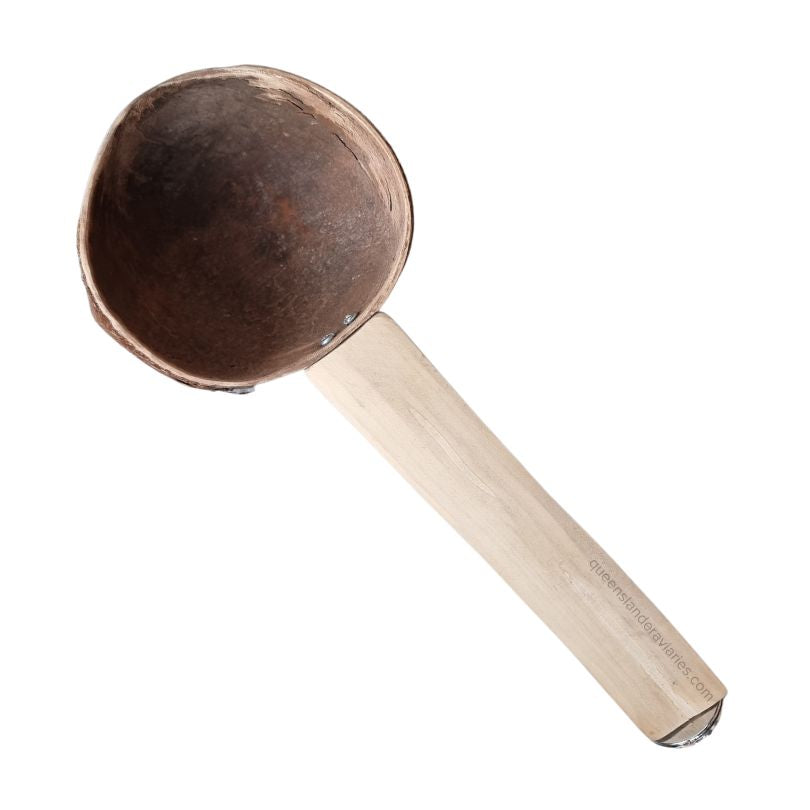 Java Platform Feeder
$24.99
Just like a Java Platform Perch but with a half Coconut cup for dry food or foraging. Well made with wing nut and washers so it can be removed easily. Suitable for small to medium-sized birds. Please note because this is a natural product exact sizes may be varied. Current batch are larger than normal