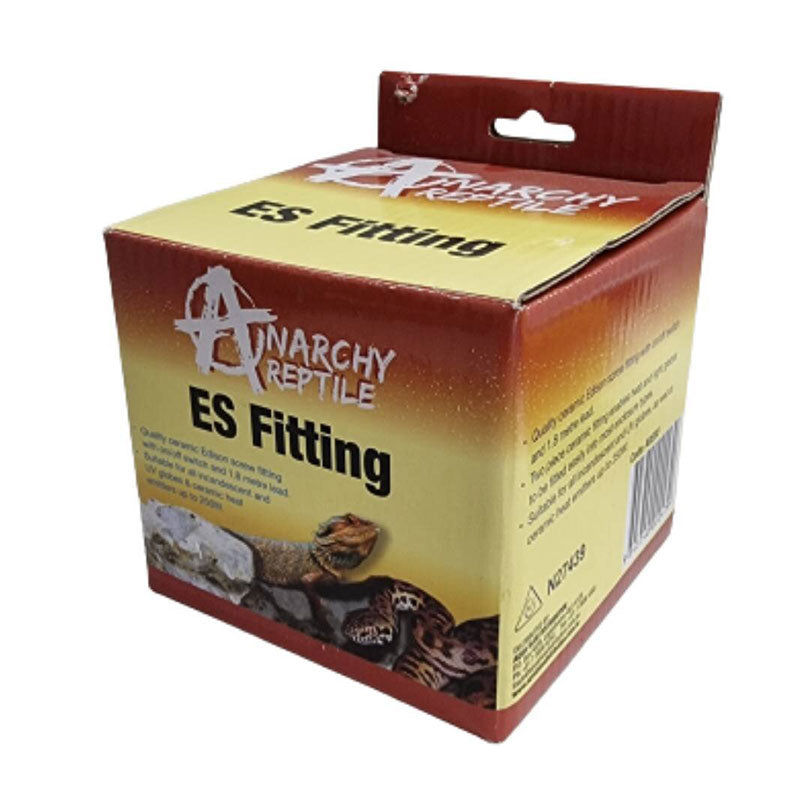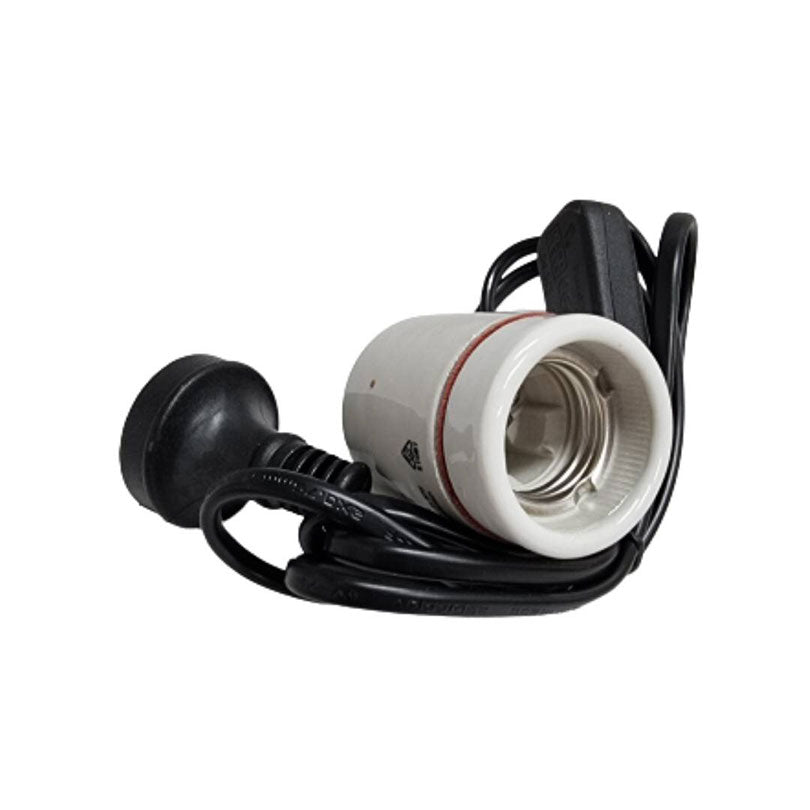 Anarchy ES Light Fitting
$17.99
Quality ceramic Edison screw fitting with on/off switch and 1.8-metre lead. Two-piece ceramic fitting enables heat and light globes to be fitted easily into most enclosure types. Suitable for all incandescent and UV globes, as well as ceramic heat emitters up to 150W. You can find bulbs here.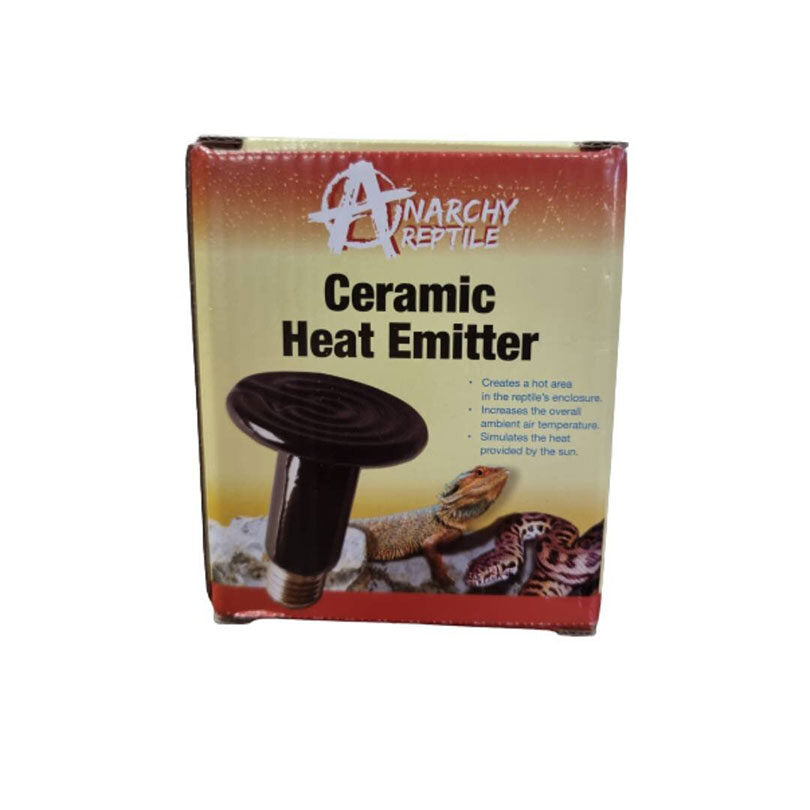 Ceramic Heat Emitter 25W
$33.99
The Ceramic Heat Emitter by Anarchy creates a hot area in the reptile's enclosure. It increases the overall ambient air temperature and simulates the heat provided by the sun. 25 Watts. Often used in bird brooders.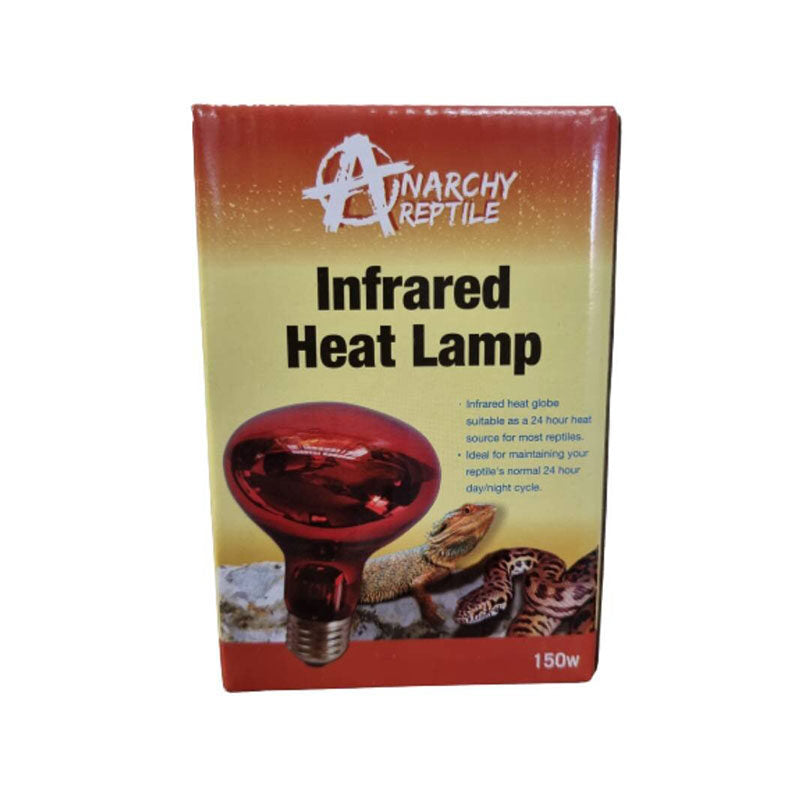 Infrared Heat Lamp
from

$11.99
Infrared heat globe suitable as a 24-hour heat source for most reptiles. Ideal for maintaining your reptile's normal 24-hour day/night cycle. They are often used in bird brooders as well.